---
Marine Science Center seabird release
Posted On: June 7, 2023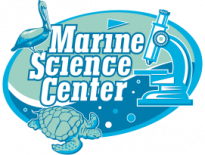 A brown pelican and two gulls will once again feel the wind beneath their wings when Marine Science Center staff releases them at 11 a.m. Thursday, June 8, at Lighthouse Point Park, 5000 S. Atlantic Ave., Ponce Inlet.
The trio had been brought to the center for treatment and rehabilitation several months ago after they had been found weak and emaciated on the beach.
Since opening in 2004, the Mary Keller Seabird Rehabilitation Facility at the Marine Science Center has received more than 19,000 birds since opening in 2004.
The Marine Science Center is open to the public at 100 Lighthouse Drive, Ponce Inlet. Visitors may view the turtle hospital and explore a marine display area and bird boardwalk from noon to 5 p.m. Sunday and 10 a.m. to 5 p.m. Tuesday through Saturday. For more information, visit www.marinesciencecenter.com or call 386-304-5545.