---
CONSERVATION

Since opening in 2002, the Marine Science Center has been a committed leader in local conservation efforts. Our environmental education programs and exhibits provide visitors with hands-on opportunities to learn about and appreciate the fragile marine ecosystems of Volusia County. Our rehabilitation hospitals serve as a sanctuary for sick or injured wildlife, and thousands of animals native to our area have been successfully treated and returned to the wild. Beyond that, our employees and volunteers are involved with many other conservation and research projects that expand our scientific understanding of nature and address issues that impact environments within Volusia County and beyond.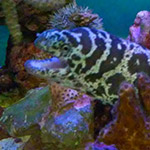 The Marine Science Center provides educational and scientific support to help promote the area's Artificial Reef Program. Visitors to the MSC can meet some of our area's reef inhabitants personally by way of our 5,000-gallon Artificial Reef exhibit.
Learn more about Volusia County Artificial Coral Reef program.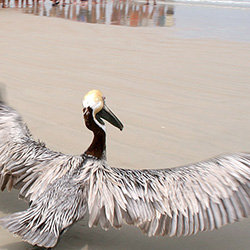 The Mary Keller Seabird Rehabilitation Sanctuary is fully equipped to care for and treat injured and sick birds. The MSC has treated more than 18,000 birds from more than 200 different species and admits approximately 1,200 birds annually.
Learn more about how the MSC treats injured and sick birds.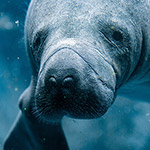 Volusia County residents and visitors can think globally and act locally during the annual coastal cleanups. The MSC partners with Volusia County's Environmental Management Division and volunteers to remove trash from beaches, rivers and parks during these events.
Learn more on Coastal and River Cleanups.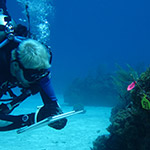 The Marine Science Center is involved with artificial reef surveys, black back gull banding, shorebird nesting surveys and many other activities that enrich and promote animal and sea life as well as their habitat.
Learn more on what we do.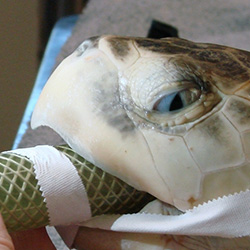 One of the main missions of the Marine Science Center is sea turtle rehabilitation. Since opening in 2002, the sea turtle hospital at the Marine Science Center has cared for nearly 1,500 juvenile and adult sea turtles; more than 20,000 hatchlings and washbacks; and nearly 1,700 gopher tortoises, freshwater turtles and snakes.
Learn more about Sea Turtle Rehabilitation.