---
ABOUT US
The combination of marine education and outreach with a sea turtle and seabird rehabilitation center provides a significant service that is unique. To our knowledge there is no other county-funded and operated sea turtle and seabird rehabilitation facility in the United States. This remarkable project has allowed Volusia County to stand at the forefront of county government efforts to educate our public about the marine resources of our area and to rehabilitate and release sea turtles and seabirds.
The spectacular assets provided by Volusia County beaches and waterways are an incredible natural playground for the 500,000 residents and the more than 9 million visitors who come to Volusia County each year to enjoy swimming, sunbathing, fishing, boating and many more outdoor activities. The center continues to grow and develop entertaining, educational experiences and timely coastal environmental messages to a diverse population of adults, children and students. The center reaches a wide range of people from different experiences and educational backgrounds to produce impassioned and informed stewards of the coastal environment.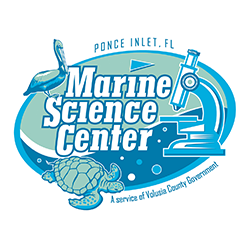 Find contact information for each department and emergency contact numbers for reporting injured sea turtles and shore birds.
View contact information.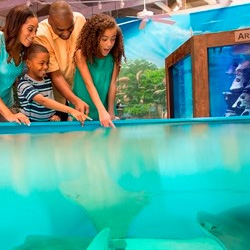 The Marine Science Center (MSC) opened in 2002 and has since played an important part rescuing, rehabilitating and releasing many species of sea turtles and seabirds, many of which are endangered. Combining the rehabilitation hospitals with an exhibit gallery and educational programs allows the MSC to teach its visitors about living in harmony with our environment and how each one of us can help conserve our resources through environmental stewardship.
Read more about the MSC's mission and vision.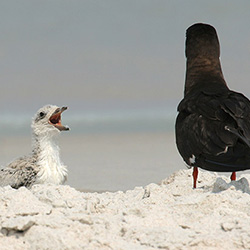 The Marine Science Center was established to serve as an important educational institution to improve the public's understanding of the marine environments of Volusia County. In addition, the county identified an important opportunity to address the concerns of driving on our beaches and the potential impacts of this activity on protected species of sea turtles.
Read more about the history of the MSC.