---
TOUCH POOL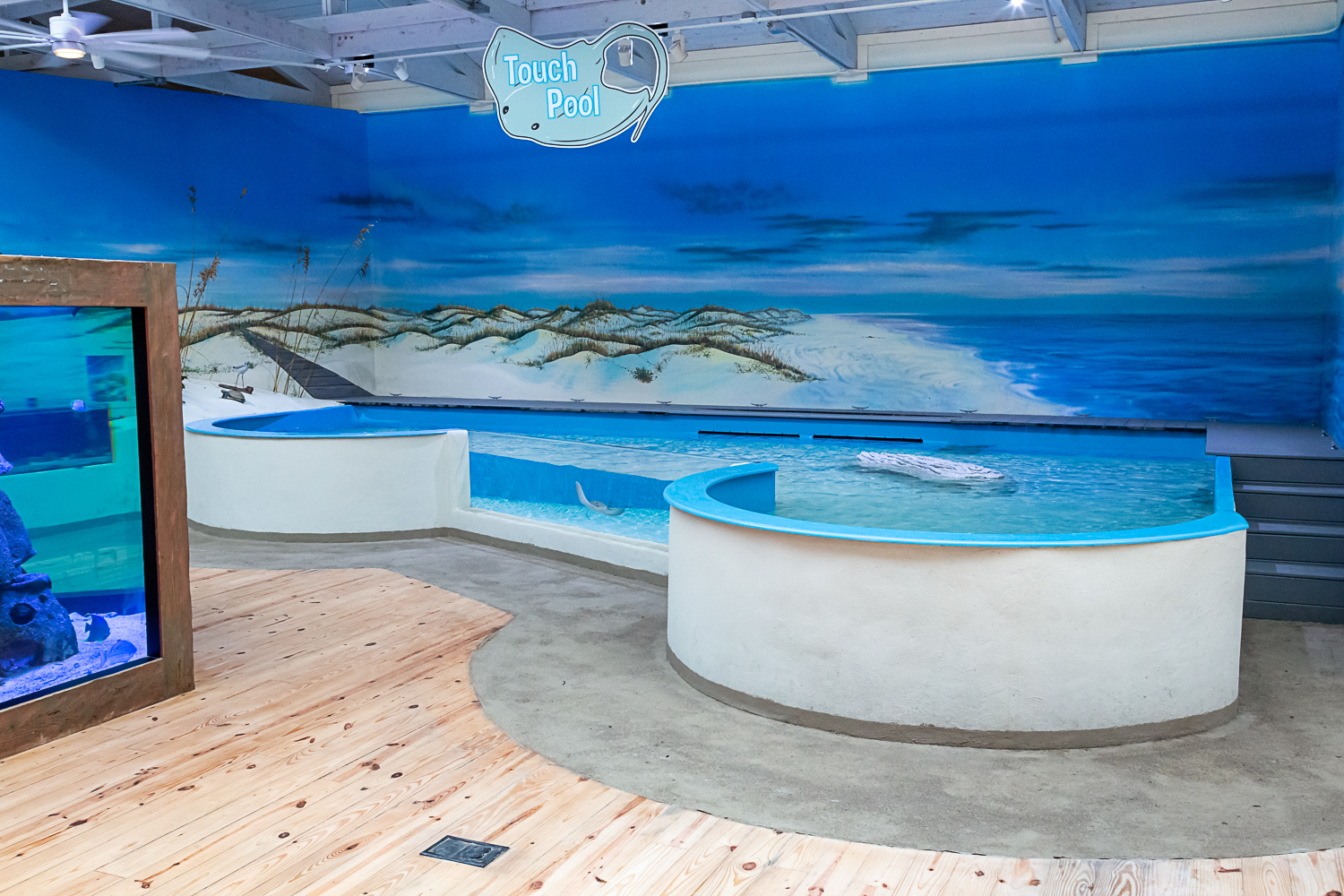 Get your hands wet — literally — at the Marine Science Center's Aquatic Touch Pools. These exhibits feature cownose rays, Atlantic stingrays, sea urchins, giant Caribbean hermit crabs and other marine organisms.
Ever wonder what a stingray feels like? At the 13-foot-long, 1,400-gallon pool, visitors can reach in and feel a diversity of organisms that inhabit our local waters. Learn why these animals have different skin types. Is it for protection, swimming or hiding from predators? Get an up-close look and feel of sea urchins and peppermint shrimp as they move around the Invertebrate Touch Pool. Come out and meet our ambassadors of the sea.
Stingray feeding times*
11:00 a.m.
1:00 p.m.
3:00 p.m.
*Times may vary.