---
Join the City Nature Challenge
Posted On: April 10, 2023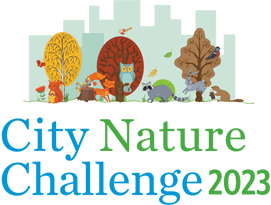 Become a community scientist by capturing observations of biodiversity during "City Nature Challenge 2023: Volusia County" from April 28 to May 1.
To participate in the friendly competition, download the iNaturalist app, then head outside to snap photos of plants, fungi and wildlife. Don't let the word "city" fool you – observations can be made anywhere in Volusia County, including your own backyard. You can share your photos through the iNaturalist app using #CNCVolusia2023.
Learn more at https://www.inaturalist.org/projects/city-nature-challenge-2023-volusia-county.
The City Nature Challenge is organized by the National History Museum of Los Angeles County and the California Academy of Sciences. Local coordinators are The Nature Conservancy Florida, Halifax River Audubon and Pawpaw Chapter of the Florida Native Plant Society. Collaborating organizations are Volusia County Government, Green Volusia, Explore Volusia, Lyonia Environmental Center, Marine Science Center, Marine Discovery Center, the Florida Master Naturalist Program, and the Institute for Water and Environmental Resilience at Stetson University.