---
Home
|
CALENDAR OF EVENTS
Explore Volusia: World Wildlife Day
Event Date(s)
Begins: March 20, 2023 9:00 am
Ends: March 20, 2023 11:00 am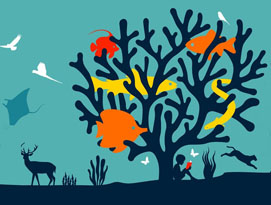 Learn about World Wildlife Day and the international treaty that has protected many species, including sea turtles. Volunteers will see the Marine Science Center's sea turtle hospital and exhibits with species protected by the treaty. After the short program, volunteers will assist with landscaping, trimming and vine removal on the grounds. Meet at the Marine Science Center, 100 Lighthouse Drive, Ponce Inlet.
Registration is required; call 386-736-5927.
Volusia County's Environmental Management Division sponsors outdoor education programs to acquaint residents with the county's conservation lands and land management practices.